2016 event at McConnelsville Ohio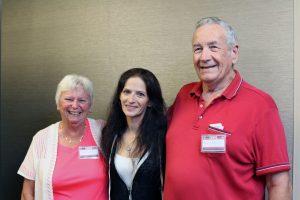 2016 recovery project in Morgan County was a great success. A wonderful gathering of great people pulling together to donate their time and talents to help a community recover lost history along Morgan Trail once again.
CWPPO 2nd Annual Dig: Morgan County, Ohio
In October, 2016, I once again hit the dirt for my second annual CWPPO Project. (Civil War Preservation Project of Ohio).
This event took place in Morgan County, Ohio on the Raiders Farm near Rokeby Lock. Following David Mowery's book, "Morgan's Great Raid", we had three missions I wanted to accomplish. I was hoping once again to answer questions that remained unanswered over the years for landowners, historical societies, local town folk, and descendants of Morgan and his men.
The first mission was to confirm the flow of Confederate troops across the Muskingum River on the Raider Farm and at a neighboring property towards Rokeby Lock.
The second mission was to locate a farm house that was significant to this area where Morgan and his men had spent some time before crossing the river, but is no longer standing.
The third mission was to locate the final resting place of slain confederate soldier, Thomas Milton McGee of the 2nd Kentucky Cavalry, Co. H serving under Basil Duke, Morgan's brother in law. He was shot at Island Run and tied to his horse so he could make it across the river, which he did, before succumbing to his wounds. He was hastily buried by his comrades just beneath a rock pile where he was later moved by landowners. With 5 separate stories as to his final resting place, I had to locate him and solidify one correct story.
1st mission results: With the help of 160+ detectorists from across the country, several relics were recovered to help piece together where the Raiders went after crossing the Muskingum. These relics helped confirm the stories that Morgan's men did in fact occupy this farm.
Among the relics recovered were a Confederate Stirrup, a Large Cent shot by a civil war era bullet, in which the bullet was ¼ lodged in the coin and the remaining bullet found mere inches away. Three ringers and several musket balls were also recovered. Period buttons, horseshoes, miscellaneous personal items, such as knives, period coins, pocket watch parts, several rings, and other items. We could absolutely confirm Morgan's men invaded the tavern and will be confirming at a later dig the route they took to Route 10 beyond the Raider Farm. Some of the land needed brush hogged and will be heading back to continue once completed.
The second route behind the neighboring farm was confirmed as musket balls and mangled three ringers were located on the hill and three ringers recovered at the exit point as stated in Mowery's book.
2nd mission results: At the time of my dig project there were beans present on the property. A smaller group within CWPPO will be scanning the grounds once the crops are removed later in 2017. A follow up story will be available.
3rd mission results: The gentleman that arrived to perform the GPR scan was Frank Lopergolo of New Jersey, also from the detecting group "Detect America". He came in to help confirm one correct story and put the others to rest. On Friday, October 7th, Frank arrived at my presentation at Burr Oak Lodge just before 3:00 pm. He had been scanning the property all morning. Frank had presented to me and my crew that he located Tommy! It was an emotional time for all, as that was my main mission, for Tommy to be found and given proper recognition and remembrance. The scan report was received and ready for publication. As a side note, there are white violets that grow around Tommy's grave every year. Nowhere else on this property white violets are found growing.
A re-dedication ceremony will be performed at the Raider Farm in Morgan County, Ohio. This date is not yet confirmed as we have a lot to plan for, but I'm aiming for May 2018. Please watch this page for follow up.
Thanks to all who continue to support my project, if you'd like to learn more about this project please contact me.
My personal detecting website shows other projects I'm working on as well, please visit at samwatersbio.jimdo.com. I can be followed on Facebook at BackYard Diggers.